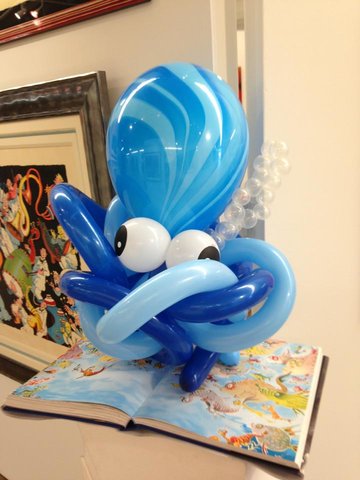 All kids love balloon twisters. From animals, swords, wacky hats, to just about anything you can imagine! Our balloon artist is a professional balloon twister and juggler. Watch your party turn into something very special.

Our balloon artist for 1 hour is $125. Keep reading for special deals.

$ 125.00 for one hour
$ 115.00 per hour for 2 hours with a Moonwalk/Bounce House
$ 110.00 per hour for 3 hours with a Moonwalk/Bounce House
$ 100.00 per hour for r 4 hours with 2 Moonwalks/Bounce Houses, or 1 Moonwalk with 1 Concession Item


Be sure to book well in advance for special events so that you can get the desired performers. Depending on the areas that you are holding the event in, be prepared for a small travel fee. Also during Holidays and Holiday Seasons we require a minimum of 2 hour blocks per performer because it is extremely busy and they may not be able to get from event to event if performing only one hour. Rates may vary for certain performers so be sure to get with us and discuss all your needs.